Content Management Systems
A
Content Management System (CMS)
allows you to edit and save the content which gets displayed on your website. The
CMS
resides in a secure back-end section of your website and is browser-based, meaning you never have to navigate away from your site.
Dynamic Websites
are made possible by connecting it to a database. A
Database-Driven Website
will read the data stored in your database and display the content on your website. The
CMS
acts as a user interface which enables you to intuitively
add, edit
and
delete
data from your database. Once you've finished editing, the updates are instantly reflected in the front-end of your website.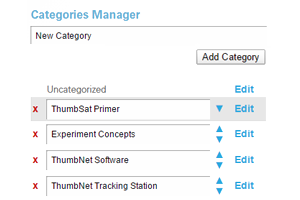 Each
CMS
we build is tailored specifically to meet your personal requirements. On a basic level you can update and format text and add pictures to your content with our easy-to-use
What-you-see-is-what-you-get
text editor. Beyond simple editing we can make tools for
adding, editing
and
deleting
products in an
E-Commerce Shop
, or uploading and processing images to a Gallery. You may want to manage a database of customers, or keep a record of product orders. All this data can be stored and presented in the secure back-end of your website, the
CMS
.
Because the
CMS
is hosted along side your website, you can use it whenever and wherever there is internet access. You just need to log-in, make your changes, and log-out again.
Get in touch
if you'd like to discuss a
CMS
website for yourself or your business.
Location and Areas Covered:
We're a Global Company but remain very proud of our humble roots and like to support local businesses and individuals as much as possible.
Based in
Marske
, we provide
CMS
in the whole of the
North East
including the following local towns: